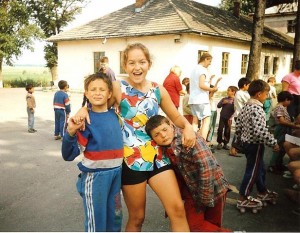 Npr recently covered a story on confinement, restraint, and seclusion of children in schools across America.  According to data pulled by the U.S. Department of Education, there were 267,000 instances of seclusion and restraint in our schools nationwide.  Of those instances, 163,000 were instances of active restraint.  7,600 of the instances involved the use of mechanical restraints.  Seclusion rooms were used 104,000 times.
Who are the children being Restrained?
In 75% of the cases, the kids were children with disabilities (see the full article here on the use of restraints and seclusion in our schools).
How does this rate compare to our Jail System?
In 2006, a report by the National Alliance on Mental Illness, relying on data from the U.S. Department of Justice's Bureau of Justice Statistics, showed that 64% of local jail inmates have mental illness, 56% of state prisoners, and 45% of federal prisoners.
In the 2006 report, the authors noted that the percentage of mental health patients in custody highlights a failing mental healthcare system.  The article also stated, "the mental healthcare system is failing — long before people enter the criminal justice system and after they leave it.  Individuals are sentenced to lives without hope and enormous costs shifted on to our police, courts, jails and prisons at all levels"  (see the full article here about rates of mental health in our jail system).
Is there a link between seclusion as a child and involvement in the prison system as an adult?
The school-to-prison pipeline is well known and has been argued extensively to show that disadvantaged children, in particular, are being funneled through an educational system that neglects their needs straight into the prison system. It is my opinion that seclusion throughout life denies these children the opportunities to live full lives and puts them on the fast-track to an adult life in custody.  When a child facing mental health issues, is being taken out of the classroom and is being placed in seclusion, ignored, and restrained, how is that child going to learn anything else?  Should we be surprised that similar numbers appear in the jail populations when we have done nothing to help these children?
What can we do?
The article from NPR notes that some schools are trying to use "Positive Behavioral Interventions and Support", a best practice established by the U.S. Department of Education's Office of Special Education Programs.  Under this evidence based practice, students receive positive discipline among other things, with teachers working together to address student needs rather than the use of physical force, seclusion and mechanical restraints.  There appears to have been some success with this type of practice and hopefully more schools can develop evidence based practice to help children instead of locking them up.  Here's a link to more information about Positive Behavioral Intervention and how you can get it in your school.
If your child is injured at school through the use of restraints or seclusion, you should contact the ACLU to defend your civil liberties immediately.
The information in this post is for informational purposes only and should not be construed as legal advice or as the creation of an attorney-client relationship. For legal advice, please contact an Attorney.