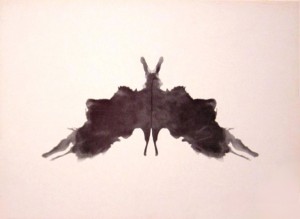 In May of 2013, The Fifth Edition of the Diagnostic and Statistical Manual of Mental Disorders (DSM-5) was released, marking the end of more than a decade of revising the criteria for diagnosing and classifying mental disorders.
There are two significant changes to the criteria for diagnosis that are going to have a significant impact on how competency hearings are handled by Colorado Criminal Attorneys.
These two factors are as follows:
IQ has been de-emphasized
Greater Reliance has been placed on "Adaptive Functioning"
IQ vs. Reliance on Adaptive Functioning
Historically, an IQ score under 70 classified an individual for a diagnosis of mental retardation. This judgment relied almost exclusively on cognition. But the DSM-5 is seeking to change this standard.
Rather than rely solely on scores, the DSM-5 recommends that the clinician apply his or her judgment to interpret tests in order to assess deficits in intellectual function in addition to IQ.
Some of the more common characteristics that are looked for now include:
Delays in oral development
Deficits in memory
Difficulty learning social rules
Difficulty solving problems
Delays in Adaptive Behaviors such as self-help
Lack of social inhibition
What this means for the defendant is that the expert will not rely solely on scores but will need to testify to the observed cues of intellectual disability to a greater degree than before. (Note that intellectual disability has replaced the term "mental retardation" in the literature). These clues can come from the person's use of the spoken language for social communication among a host of criteria on social functioning. For example, if a person is using a more simplistic form of speech, this may trigger a diagnosis of intellectual disability. Additionally, issues such as problem-solving, abstract thinking and learning can also impact the clinician's diagnosis.
For example, a person with an IQ of 59 may now be found not to have intellectual disability if he is functioning at a high level in his environment. On the other hand, someone with an IQ of 75 may be found to suffer from intellectual disability if he meets a number of criteria for being unable to function in his environment.
Because IQ is merely a guide, rather than an absolute, the de-emphasis of IQ will allow for greater arguments by defense counsel regarding competence but it will also allow for greater arguments from the prosecution regarding competence. As such, Colorado Criminal Attorneys and Colorado Courts are going to have to incorporate a more expansive view of mental health to accommodate the rapidly changing field.
The information in this post is for informational purposes only and should not be construed as legal advice or as the creation of an attorney-client relationship. For legal advice, please contact an Attorney.