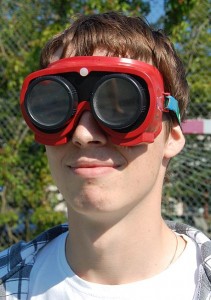 Earlier this year, the legislature passed a 5 nanogram limit on THC in blood for purposes of driving under the influence of drugs.  The bill was signed by the Governor and is now the law in Colorado (here is a copy of the legislation).
Unlike the 0.08 alcohol limit, the 5 nanogram limit was not verified by any driving agencies as a valid indicator of driving impairment.  In other words, there is no proof that a person cannot safely drive a car above 5 nanograms.  This is unfortunate because the jurors who hear that a person is "over the limit" will think that science has definitively shown that the driver was impaired…BUT THAT'S NOT THE CASE.  There is no reliable proof that a person above 5 nanograms is intoxicated at all.
Worse, people who smoke often, such as medical marijuana users, are almost always above the 5 nanogram limit.  This means that these people will effectively always be driving under the influence even though they are completely safe drivers.
What happened here is that prosecutors wanted a number that they could tell to jurors to make their lives easier.  Well, the pulled their number out of thin air and got it passed into law.  Now we have another law that is unduly burdensome on safe driving, legal marijuana users.
Prosecutors state that the defense will easily be able to rebut the issue of safe driving if a person is above 5 nanograms but this is not easily rebuttable.  Even with expert witnesses who testify that 5 nanograms means nothing in terms of safe driving, being above a number in our current society (where people tend to accept numbers as scientifically valid and accurate conclusions and do not question the science), the number is going to drive the cases rather than a person's ability to safely drive.
The bottom line is this: If you are above the 5 nanogram limit, your case has now become an uphill battle and you need to consult with a Denver DUI Attorney to discuss ways to fight your case and prove that you are a safe driver.
The information in this post is for informational purposes only and should not be construed as legal advice or as the creation of an attorney-client relationship. For legal advice, please contact an Attorney.