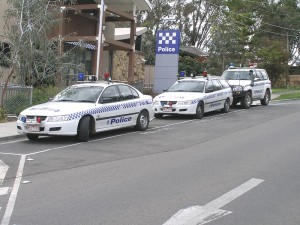 DUI in Colorado is one offense that tends to happen again and again.  One reason why this happens is because the crime is not necessarily one committed by criminals but one that anyone who drinks can commit and where the line is often blurred between good fun and the worst night of your life.
If you are facing a Colorado DUI Offense, You need to know your Treatment Options to help you, not only in your Court case, but for the Rest of Your Life.
It is difficult for anyone to admit that they have a problem with alcohol but it is time that our laws start treatment problems rather than calling people problems.  Some counties in Colorado offer extremely good treatment programs.  For instance, Boulder's Drug Court is one of the finest in the nation.  Yet, few people get into the program and quite a few that get in, do not complete the program.  Additionally, there are numerous voluntary treatment options throughout the State of Colorado that could make all the difference in a person's life but very few people know about them.  I think that Colorado DUI Attorneys should start letting their clients know about voluntary options, not just to help them in their court cases, but to help them in life.
Addiction is a difficult thing to overcome so it is important that you speak with an attorney who can help you determine whether you need treatment, whether treatment is appropriate for you, and can explain what options are available to you.
Recently, there was a news article about people who continue to re-offend.  This article describes some of the tragic circumstances that come about from re-offenders.  The article also points out just how common it is for people to re-offend.  The truth of the matter is that DUI is an offense where you see people continue to offend throughout their life.  But this sad fact points to an inability of our system to adequately address addiction the first time around.
Though a first time offend will receive alcohol treatment and counseling, these programs are geared more toward a casual drinker who is unlikely to recommit a Drinking Offense.  But there are many people who are in these programs that have much greater addiction problems.  In these cases, it is important for the attorney to address issues early on and look for more long term solutions for these individuals.  In these cases, it is simply not enough for the attorney to address short term goals that are present in the criminal case.  The attorney must dig further and provide the client with options that can help the client address his life while also addressing the short term goals that are desired in the courtroom.
My hope is that Colorado DUI Attorneys will help to bridge the gap between the alcohol classes that the court will require and what the client needs.  The defense attorney is in the best position to know what can benefit the client and should be ethically obligated to let the client know that the client should seek help when necessary.  If defense attorneys provided more information about optional treatment programs to people who may have addiction issues, we may see less people re-offending and spending their lives in jail because of alcohol.
The information in this post is for informational purposes only and should not be construed as legal advice or as the creation of an attorney-client relationship. For legal advice, please contact an Attorney.