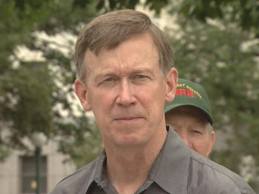 After a valiant effort to promote human dignity and human rights in Colorado, a bill to end the death penalty co-sponsored by Claire Levy and Jovan Melton died in committee yesterday.  The bill died one week after Governor Hickenlooper stated that he expressed concerns about signing the bill.  The co-sponsors believed that they had the votes to pass the bill and that the bill would have passed had it not been for the Governor's statements.
In the 1970's, the United States Supreme Court Justice Brennan and Justice Marshall noted that there was an evolving standard of dignity in our contemporary society.  They felt that the death penalty, in all instances, was unconstitutional as a cruel and unusual punishment.  It is unfortunate that we are still debating this issue 40 years later in a State as progressive as Colorado. It is especially unfortunate that the Governor alone is standing in the way of the will of the people by proactively blocking the bill when there is enough support from the people to move forward.
My hope is that Colorado will continue to move in the right direction despite the governor's setback.  If you are concerned about the Governor's actions, I hope that you will take the time to let him know that he should reconsider his stance on the death penalty so that no more people have to be murdered by the State.
The information in this post is for informational purposes only and should not be construed as legal advice or as the creation of an attorney-client relationship. For legal advice, please contact an Attorney.