Statute for 18 – 3 – 208 – Reckless Endangerment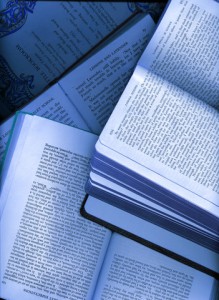 Here is the charge you are facing:
18-3-208. Reckless endangerment
A person who recklessly engages in conduct which creates a substantial risk of serious bodily injury to another person commits reckless endangerment, which is a class 3 misdemeanor.

Case Law
When you look at the Statute, you may have questions about definitions of certain words or how the Colorado Court will interpret certain phrases. To answer these questions, Criminal Defense Attorney turn to "case law." That is, lawyers look at previous cases to determine how these words and phrases should be defined and interpreted. The best way to locate caselaw for free is to go to google scholar and search for legal opinions involving your charges from Colorado courts. Remember to talk to your attorney about any issues in your case and how the lawyer believes that the issues should be handled.
Colorado Penalties for Reckless Endangerment
Penalties
The charge of Reckless Endangerment, is categorized as a:
M3
Click here to find out how much jail time is associated with this penalty.
How to Use This Information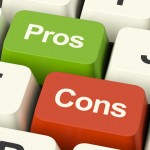 After you have hired a Denver CO Criminal Defense Attorney, you will need to sit down with him to talk about the strengths and weaknesses of your case.  To begin this process, you should think about what the prosecutor will attempt to show in order to say that you are guilty. This involves analyzing the statute language above as well as the jury instructions (which is the set of instructions that the jury will use to understand the law). This will allow you to get a better idea of how you can attack the prosecutor's case and build your own case. So to begin, you should understand that the prosecutor will need to prove certain things beyond a reasonable doubt for you to be found guilty.  These things are called "elements".
The jury will be notified of the elements through a set of instructions called "Jury Instructions." The Jury Instructions will be crafted by your attorney and the prosecutor. Your Denver CO Criminal Defense Attorney will mold the jury instructions to your case, adding facts that are specific to the case and omitting unnecessary parts of the instructions.
Please find the model jury instruction for Reckless Endangerment below. These will be adapted by your Denver CO Attorney for your case.
The elements of reckless endangerment are: 1. That the defendant, 2. in the State of Colorado, at or about the date and place charged, 3. recklessly engaged in conduct, 4. which created a substantial risk of serious bodily injury, 5. to another person. 6. [without the affirmative defense in instruction number __________.] After considering all the evidence, if you decide the prosecution has proven each of the elements beyond a reasonable doubt, you should find the defendant guilty of reckless endangerment. After considering all the evidence, if you decide the prosecution has failed to prove any one or more of the elements beyond a reasonable doubt, you should find the defendant not guilty of reckless endangerment. NOTES ON USE Delete inapplicable bracketed material. When this instruction is used, the applicable definitions of ?recklessly? and "serious bodily injury" must be given.
To begin the process of analyzing your case, think about your case from the perspective of the prosecutor.  Think about the facts that the prosecutor will have to prove to establish each element. Next, sit down with your Colorado Defense Attorney and talk about some of the legal ways that you can use to counter the prosecutor's evidence.  Talk to your attorney about whether he thinks any of the prosecutor's evidence can be kept out of court.  For example, if you were illegally searched, your attorney may be able to keep the things that were found, as a result of that illegal search, out of court.  Additionally, talk to your attorney about whether you have any defenses to Reckless Endangerment.
Important Notes:
Don't Forget about Immigration:
If you are not a U.S. citizen, be sure to ask your attorney whether your charges will trigger deportation if you are found guilty or plea to the charge.
Good Luck!
The information in this post is for informational purposes only and should not be construed as legal advice or as the creation of an attorney-client relationship. For legal advice, please contact an Attorney.