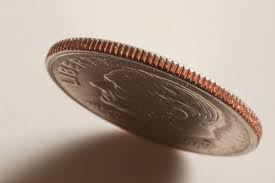 Sometimes, when you are facing assault charges, the story will come down to your story versus her story.  In these situations, you want to protect yourself as much as possible from false allegations, lying, and deceit.
In assault and domestic violence situations, there are always emotions underlying the case.  These emotions are felt by both the accused and the alleged victim.  They are a result of your relationship, the time you have spent together, the things you have shared, and the dreams and ideas you had about your life together.
When you face assault charges, everything you knew is thrown up in the air and the strength of your relationship and your moral character will be brought into question.
As a result, you will almost always find yourself with two versions of the same story.  One story will heavily favor the alleged victim.  The other side will heavily favor you.  For example, I once represented an individual who had been in a relationship for over 20 years.  He was accused of assault and the prosecutor wanted him to do jail time.  Over the course of their relationship, the man always made the decisions, and the woman always deferred to his decisions.  He told me that, in twenty years, his wife never thanked him for making decisions and appreciated the work that it took to make all the decisions.  The wife, on the other hand, felt that she had let him make all the decisions and that he did not appreciate her for letting him make the decisions, sometimes against her wishes.  One day, he made a decision, that he did not want to make and that she was unhappy with, and it set her over the edge.  All of the tension that had built up for twenty years was let out.  Though they never physically touched one another, they had argued in the kitchen near to their kitchen knives.  No one touched the knives or ever thought about using them but the police saw the knives and ran with.  A neighbor heard the argument and called the police.  The woman was visibly upset after twenty years of holding everything in, and bent the truth.  The police naturally took her side of the story and, as police do, tied the knives into their police report to make their story better even though neither man nor wife ever considered touching a knife or any other dangerous object.  At trial, the real argument was uncovered in front of the jury.  They got to hear how it was not a case of a man attacking a woman or even thinking about attacking her.  It was a case of shouting and overblown police tactics combined with twenty years of unhappiness.  Her anger was explained away and her reasons for being angry were neutralized.  Ultimately, the case was about an upset woman who was sick of her husband making all of the decisions and who wanted out of their relationship.  It was not about a menacing man or acts of violence.  The result was obviously, not guilty.
When there are two sides to a story, it is essential that both sides are heard.  When the facts are presented in the light most favorable to you, you will have the best possible chance of winning your case.  You have a story.  You have reasons why you did or did not do what you are accused of.  In order to have a shot at winning, you may need to have your story told.
The information in this post is for informational purposes only and should not be construed as legal advice or as the creation of an attorney-client relationship. For legal advice, please contact an Attorney.