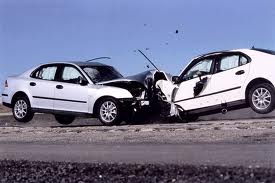 After a car accident, very little evidence will be preserved by the police. If the accident did not involve serious bodily injury or death, virtually nothing will be preserved. The officers may take a few snapshots, then call a tow truck. As a result, it is of the utmost importance that you take good photographs of the scene as well as any debris from the accidents, so that an accident recreation specialist can recreate the relevant conditions of your accident if you are charged with a crime. Remember to photograph all relevant evidence, such as skid marks, the location of the cars, before they were moved, and any issues with the cars. This is especially important in Colorado in cases involving DUI, reckless driving, careless driving, or other traffic offenses where you will potentially need the evidence in both a criminal case and a civil case.
Also make sure you know where the cars are towed (your car and the other person's car) so that the cars can be investigated by a specialist who can determine whether there were any mechanical problems with the cars that you could use in trial as a defense to the accident.
Additionally, when you are in an accident, there are usually people who saw the accident. Make sure to get these people's names and numbers so that they can be contacted in the future.
The important thing to remember when you are in an accident is that you need to preserve as much evidence as possible so that you can defend yourself as best as possible if you are charged with a crime. That means you need to get someone to the scene as soon as possible who can preserve your evidence so that whomever you use in the future will have the strongest possible evidence for you. The easiest way to insure that all of the relevant evidence from the scene of the accident is documented is to hire an attorney as soon as the police are called. Then have your attorney call an investigator to the scene to immediately begin documenting the scene. If you are unhappy with this attorney later on, you can certainly hire a different attorney, so do not feel that you are locked into the first attorney. The purpose of hiring an attorney immediately is to make sure the evidence is preserved, not necessarily to represent you in front of a jury.
The information in this post is for informational purposes only and should not be construed as legal advice or as the creation of an attorney-client relationship. For legal advice, please contact an Attorney.