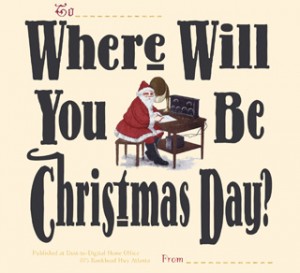 During the Holiday Season, it is always nice to receive a gift or two. When you are in jail, the feelings of loneliness and being without connections to family are felt even stronger than they are by people who are out of custody.
Most people in jail are there simply because they cannot post bond and it simply isn't fair that a person who is merely alleged to have committed a crime should be denied the right to spend Christmas with their loved ones.
But setting guilt and innocence aside, it is only right to treat people like people and let the Christmas spirit bring humanity to all people, including those who are in jail.
If you have the opportunity, I highly suggest sending a book to an inmate. There are many great programs to give individuals in jail Christmas presents. You should always check with the jail before sending anything but most jails allow you to send books directly from vendors such as amazon.
Additionally, most jails in Colorado allow you to send photos to inmates. It is an excellent idea to send a holiday photo to your loved one if he or she is incarcerated in Colorado.
Sending something to a person in Colorado is perhaps the greatest thing that the incarcerated individual will ever receive. It shows the person that you care and that you are thinking about him or her as well.
A few years ago, I was visiting a client on death row and remember how distressed the person looked simply because he could not touch another person (inmates on death row are not allowed to have physical contact). It was heart-wrenching to only be able to put my hand up to the glass window that separated us rather than be able to shake his hand or treat him like a human. If you have the chance, please take the time to write to your legislature and ask him or her to improve conditions in jails around Colorado and the rest of the United States.
The information in this post is for informational purposes only and should not be construed as legal advice or as the creation of an attorney-client relationship. For legal advice, please contact an Attorney.